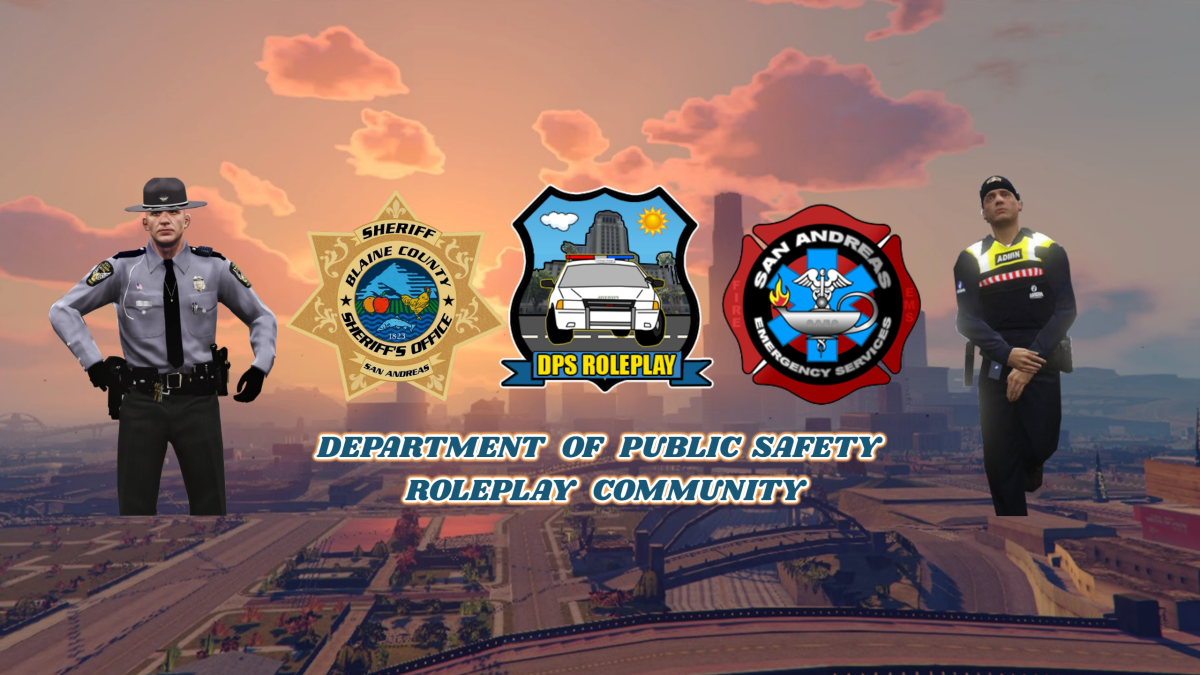 Introduction:
Hello everyone. My name is Heldin, and I am the Director of the DPS Community. Some of you may know, or have heard about us before. I am pleased to announce that we've decided to re-open DPS so that our members can continue to have a great roleplay experience with us. One of the few reasons as to why we were so successful is because we've created a safe and friendly environment for everyone. This community for a lot of members is a second home, as well as a get away from work, and school. In addition to surpassing 24 000 members within the first few months of being open, we've had numerous people approach, and thank us for being organized, as well as putting a lot of effort into making the community one of the most organized public servers on FiveM. That reputation is not something we can give up. With that said, we plan to continue our legacy.
Why DPS Over Other Communities?
Ultimately, it is your decision for what community you decide to join. However, there are certain things in which we do differently than other communities, which would make us a reasonable pick.
We accept everyone (despite your race, gender, belief, orientation)
We are a friendly community
We have over 8 years of RP experience
We are respectful
We understand that real life comes first, which we absolutely respect
We are very organized
We treat the RP very realistically
We are a Public Server
Our staff members are friendly and supportive
The community is welcoming
Available Features Within The Community
One of the main things that people look for when joining a community is what Departments are available. A few of the basic ones that we have to offer are:
[Swat Team] - [Aviation Unit] - [Canine Unit] - [Major Crimes] - [Traffic Unit] - [Disatcher] - [Negotiator] - [Bomb Squad] - [DOC]
A few other divisions which will be available in the future are:
[Gang Unit] - [Marine Unit] - [Fish & Game] - [Judicial Branch]
In addition to departments, we also have a lot of cool features to offer such as having server sided ELS, an in-game CAD system, a custom Security Headquarters building, a working jail cell, as well as an in-game tablet. This community is constantly growing, and everyday the Administration Department is working hard to introduce new things to improve the server, as well as everyone else's experience within it. We look forward to meeting, and sharing great memories with you.
If this community seems right for you, then feel free to join our server, or Teamspeak. If you have any questions, then feel free to send me a message, or an email. Thank you, and have a funtastic day.
Server: [RP] DPS ROLEPLAY | SERIOUS RP [ELS]
Promotional Video: https://www.youtube.com/watch?v=_9tv_mV9hlc
Direct Connect: 192.154.226.198:30124
Website: www.dpsfivem.com [Under Maintenance]

DPS Director