A simple loading screen
Step 1: Download the files.
Step 2: Go to config.js and modify data
Step 3: Create a folder name loading_screen in your server resources folder.
Step 5: Add "start loading_screen" in your server.cfg
Preview: https://i.gyazo.com/c493bef0889144ebe5706ed69372d58d.mp4
Screenshot: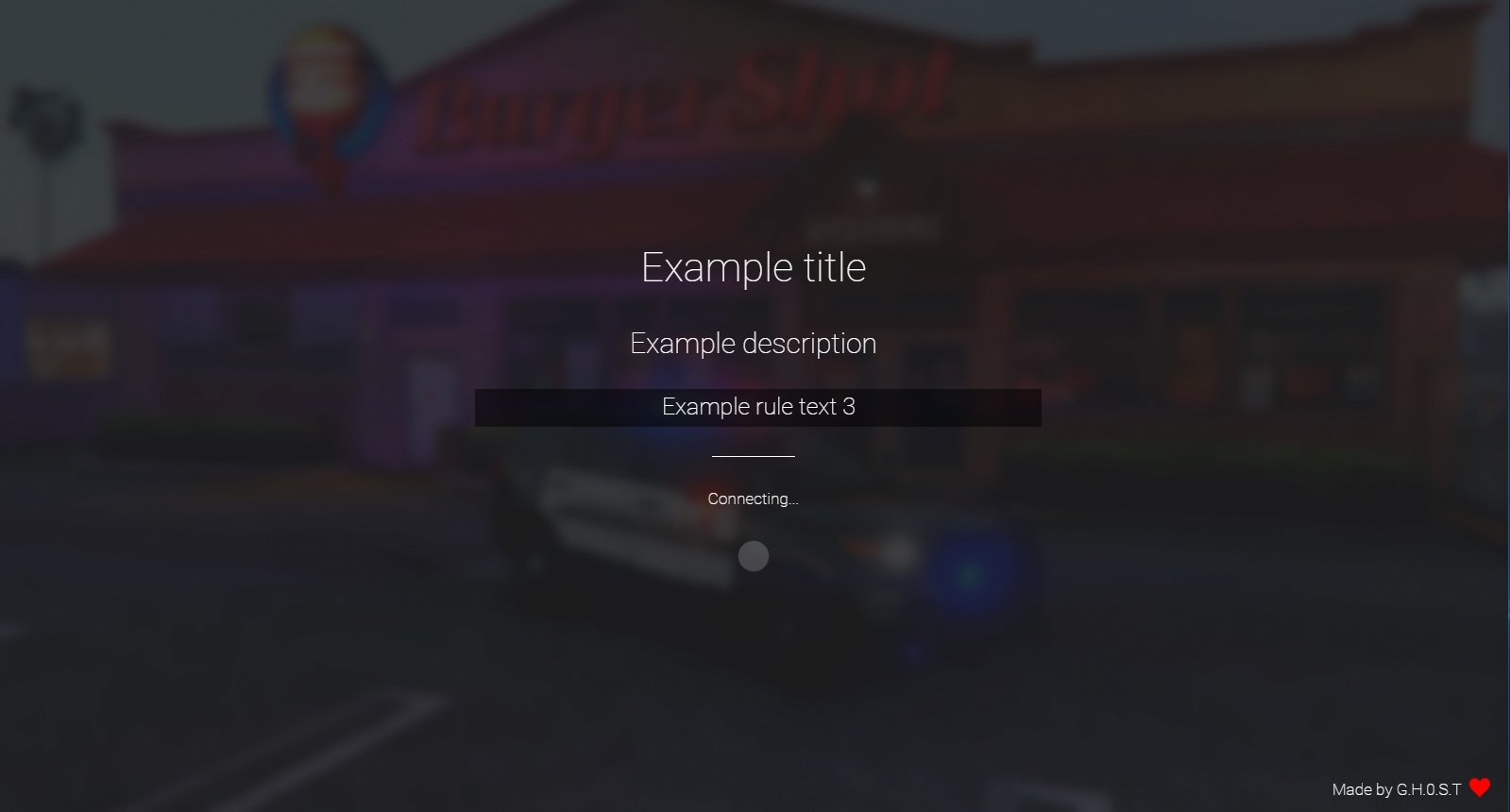 Couldn't post in the releases forum that's why I am posting it in the discussion.
Note: To change the default background simply replace any jpeg image with the name 'bg.jpg'
Feel free to ask any questions.