GTA V version? The latest (Automatic with steam)
Up to date? Yes.
Legit or Pirate copy? Legit.
Steam/CD/Social Club? Steam.
Windows version? 10.
Did you try to delete caches.xml and try again? If asked at installation, yes.
Error screenshot (if any) Yes,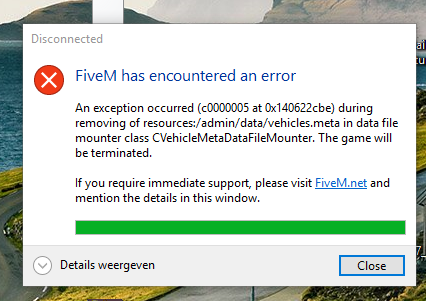 System specifications: I7 4790K, 16Gb ddr3 ram, gtx 1060 6gb, 120gb ssd (os), 2tb hdd (other) 250gb ssd (Only GTA5)
What did you do to get this issue? Nothing, just went online, joined, and when i want to go disconnect to for another server, it crashes.
What server did you get this issue on? Multiple servers, so doesn't matter what server i join. (i think)
CitizenFX.log file If you can say me where i can find this file, i will include it.
.dmp files/report IDs If you can say me where i can find this file, i will include it.
GTA V folder screenshot: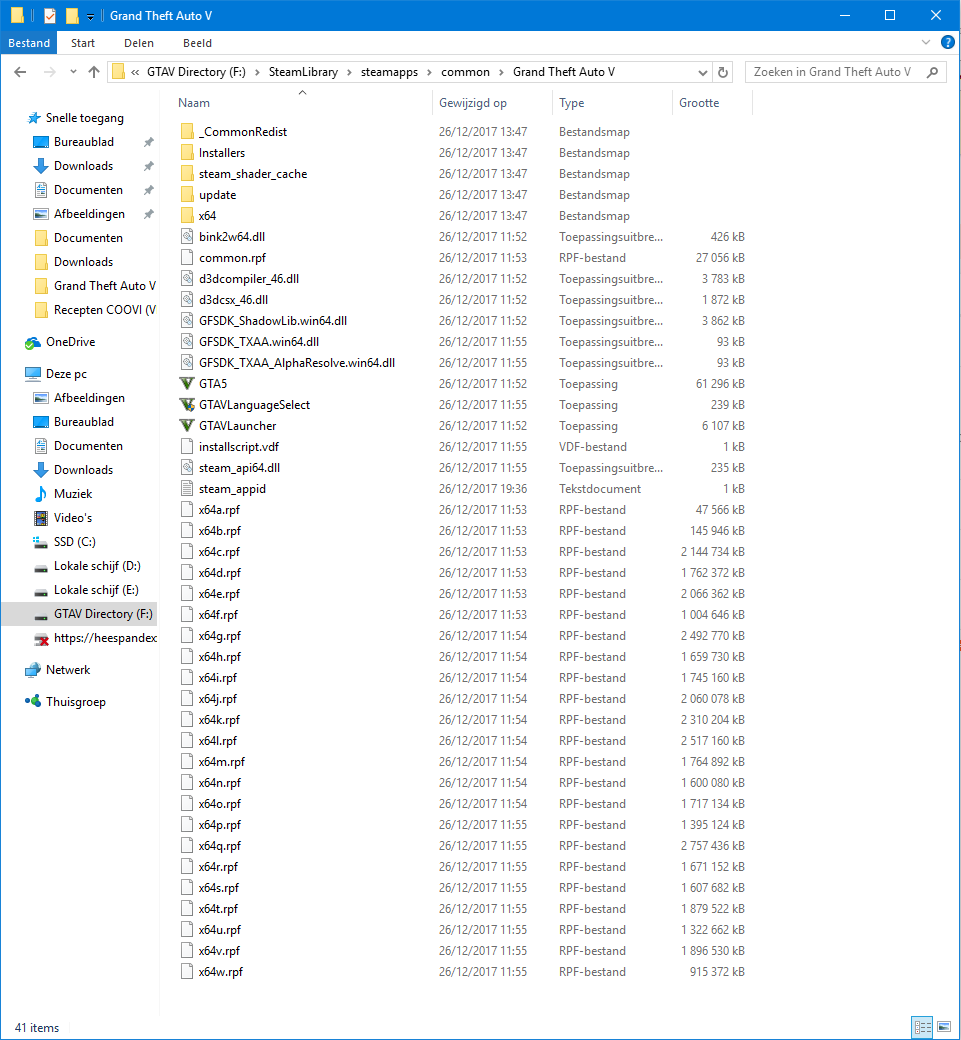 **GTA V/update/x64/dlcpacks screenshot: **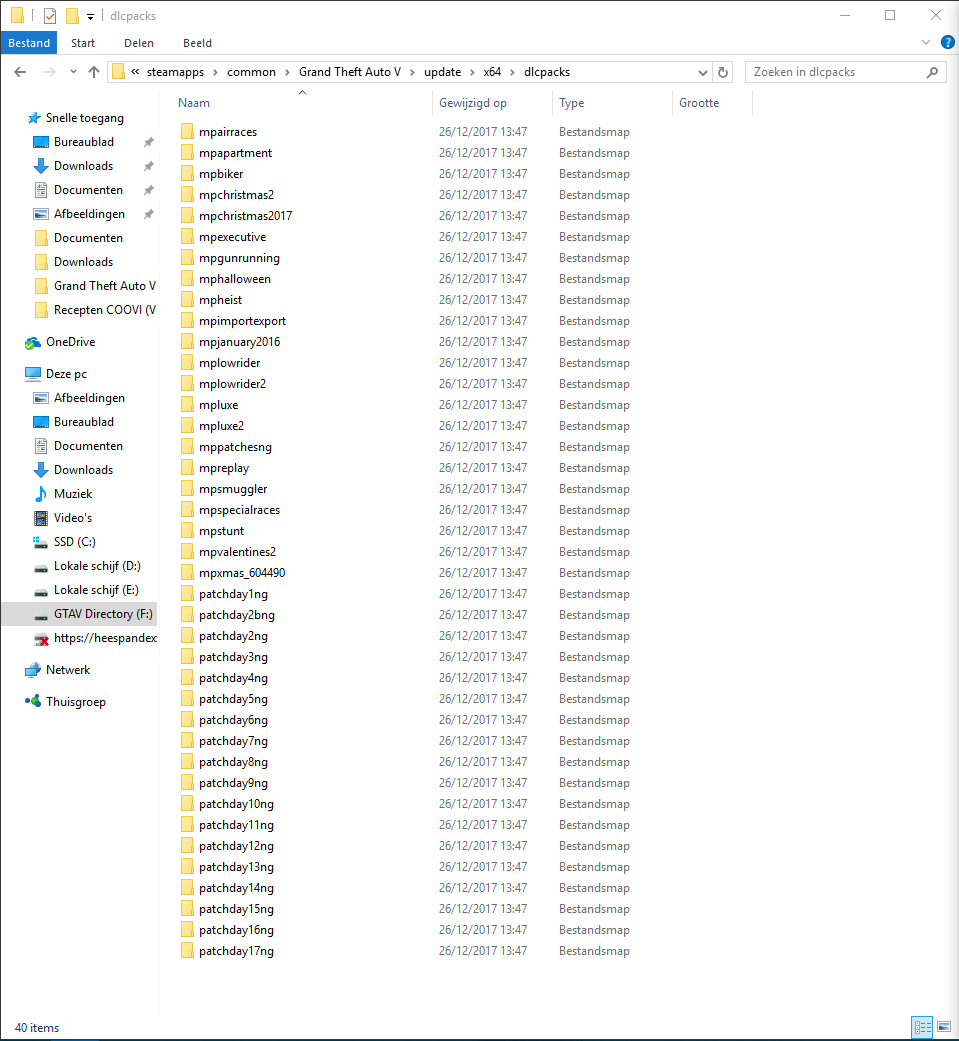 Filepath to FiveM folder: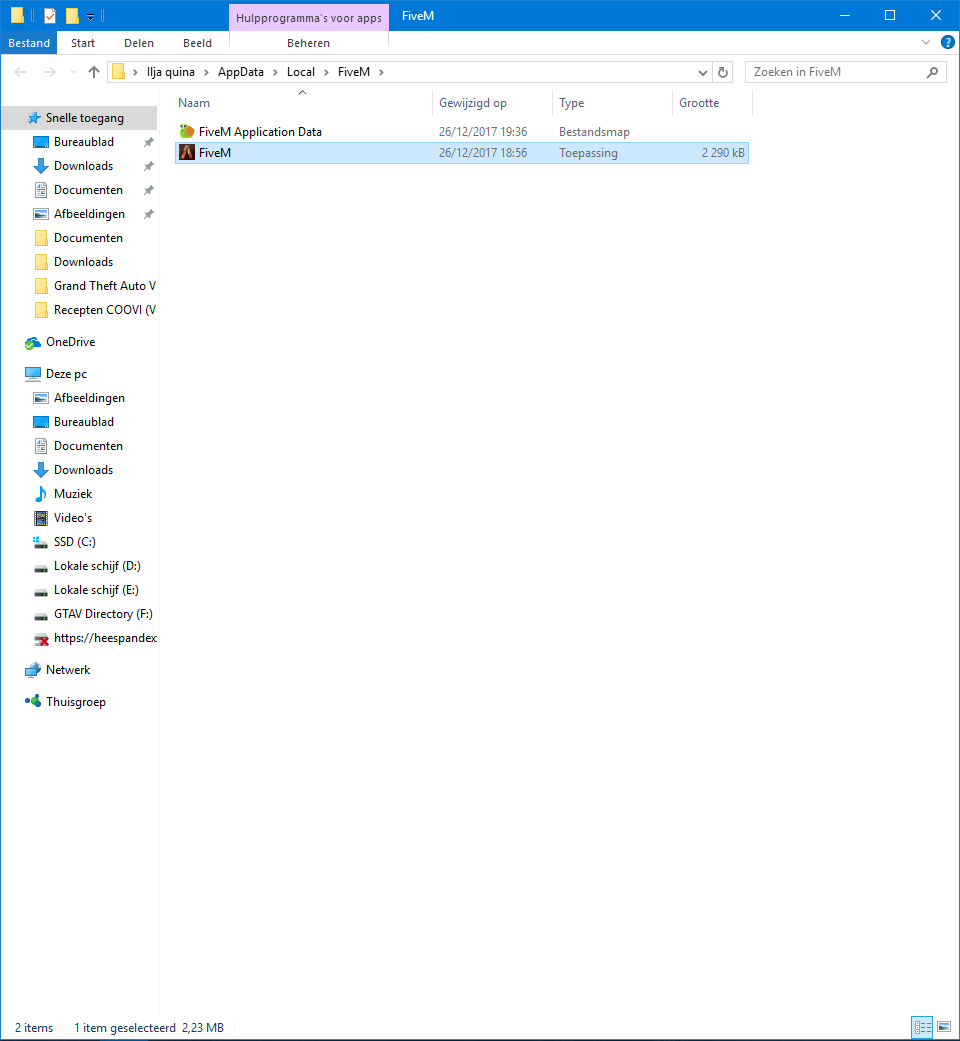 FiveM client folder screenshot Dont know what you mean with that?
Did you try to disable/uninstall your Anti-virus? No i did not try, but do not know that my Anti virus can do something about deleting something that won't delete.
Also add what you already tried so far. I tryed nothing, because i don't know what to do, if i delete the wrong thing, i probably need to reinstall it.
Note: I have 2 folders of GTAV (One modded, and one clean in screenshot) and i installed fivem just by clicking the .exe, it just installed, did not ask me anything exept to clean the Cache, that was it. I deleted whole gta 5 to have a clean folder and still having it in case i got a non fix-able errors, so i can re-start from scratch, and so i can play online again, and being able to play fivem, with a clean folder.